Legal Progression in the 1960s
Jim Crow laws
The 1960's were riddled with legal racial issues, ranging from academic integration to voting equality. The Jim Crow laws were a set of rigid segregation laws. Each state had their own set of laws, but the basis behind each law was the same - the segregation of whites, African Americans and other ethnic minorities in nearly every aspect of public and private life.
For Example, Arizona did not recognize interracial marriages, and Florida outright banned them. Not only did Florida ban interracial marriages, the state also banned an African American person and a white person residing in the same home during the night, with consequences including up to 12 months in prison and a $500 fine. Alabama required that a restaurant provide separate areas for whites and African Americans to be served unless that area contained a wall at least seven feet high and separate entrances were available for each area (Jim Crow Laws).
Georgia did not allowed an African American person and a white person to be buried on the same grounds, and when it came to restaurants Georgia required that they serve either African Americans or white people exclusively. Mississippi outright banned the promotion of equality, with the consequences of "...printing, publishing or circulating printed, typewritten or written matter urging or presenting for public acceptance or general information, arguments or suggestions in favor of social equality..." would be punishable up to 6 months in prison, a $500 fine, or both (Jim Crow Laws).
When it came to teaching in Georgia, those who taught at any school, from preschool to secondary education, where white people and African Americans were enrolled would be charged with a misdemeanor and fined anywhere between $10 - $50 each and every time they taught under those circumstances. In addition, Georgia banned African Americans from using a park that white people used, and white people from using a park that African Americans used. (Jim Crow Laws).

---
For a more complete listing of Jim Crow Laws, please visit:
Jim Crow Laws
Civil rights act of 1960
On May 6, 1960, President Eisenhower signed the Civil Rights Act of 1960 into law. Although the U.S. Constitution's 15th amendment technically gave all citizens equal voting rights, this was far from enforced. States and local governments would use poll taxes to keep the poor from voting, literacy tests to keep the uneducated from voting and would sometimes resort to intimidation to keep people from voting, mainly African Americans. This act made illegal the obstruction of someone's attempt to register to vote or to vote.
Although the Civil Rights Act of 1960 did not accomplish overall equality at the polls, it marked a large milestone in the Civil Right movement and paved the way for future legal equality ("On This Day").

---
Civil rights acts of 1964 and the voting rights act
On July 2, 1964, President Lyndon Johnson signed The Civil Rights Act of 1964 into law. This act made the segregation in businesses unlawful, forcing businesses such as theaters and restaurants in integrate their business. Additionally, the act ended segregation in public places. Some of the most influential of the public places to be desegregated were public school and libraries. This act also abolished the remaining Jim Crow Laws related to segregation, putting an end to legal segregation.


Even though African Americans and other racial minorities were guaranteed the right to vote by the 15th amendment to the U.S. Constitution, states would use poll taxes and literacy tests to keep certain people from voting, which were usually the ethnic minorities. On August 6, 1965, President Lyndon Johnson signed The Voting Rights Act into law, a further advancement of the Civil Rights Act of 1964. This act ensures that no state or local government can prevent an individual from voting on the basis of their gender or ethnicity. A majority of the provisions, especially the one ensuring equal voting rights, are permanent, but some are not. According to the NAACP (National Association for the Advancement of Colored People) , " They were set to expire in August 2007, but were extended for another 25 years with the July 2007 reauthorization vote" (NAACP HISTORY: VOTING RIGHTS ACT). The voting rights act abolished the remaining Jim Crow laws related to voting equality, virtually abolishing the Jim Crow laws in all.

---
fair housing act of 1968
Fully instated into law on August 11, 1968, the Fair Housing Act (Title VIII of the Civil Rights Act of 1968) is a follow up of the Civil Rights Act of 1964 and "Prohibits housing discrimination on the basis of race, color, religion, sex, disability, familial status, and national origin..." (Fair Housing Act of 1968). This act covers all forms of housing, those receiving government funding as well as private housing. It also covers long- and short-term housing, shelters, transitional housing, nursing homes and manufactured housing. In addition, the act also prohibits discrimination on "financing, zoning practices, new construction design, and advertising" (Fair Housing Act of 1968).
---
Powered by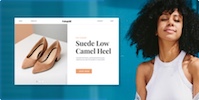 Create your own unique website with customizable templates.